We may not celebrate Oktoberfest the way the Germans do here in Malaysia, but we can definitely try. Here are 5 bars you should visit this weekend, and throughout the month, to get your drinks on.
Jalan Mesui, Changkat, Bukit Bintang – these places are almost synonymous with bars (and party people). If you're planning on chilling at just one spot for the night, Nagaba's where you should head.
Nagaba is a multi-floored venue, and each floor emulates a different ambient to cater to different groups of people. Head to their Wine Lounge on the ground floor if you're looking to wine and dine in a casual setting. But if you're more of a cocktail person, the Rooftop Mojito bar on the highest floor serves remarkable classic and flavoured mojitos under our twinkling KL skyline.
And if, over the course of the night, you've had just enough alcohol in you that your fingers are drumming and your feet start tapping, head over to their club on the first floor where banging beats prevail and dancing is absolutely encouraged. We're just saying, don't be surprised if you wound up on a different floor at the end of the night – in fact, enjoy it.
Where? 31, Jalan Mesui, 50200 Kuala Lumpur.
Ask around for drinking recs, and most would say that Bangsar is the place to go to for after-work drinks. And weekend drinks. And drinks for all occasions, really. If you're already within the area, why not try The X?
Located along Jalan Telawi 3 – right opposite Bangsar Village II's Coffee Bean entrance, and on the same row as Sri Nirwana Maju – The X's deep, rich blue interior and velvet-covered seats just exude luxury. Head there for classic cocktails, red and white wines, draft beer, whisky, and as a restaurant and bar serving Japanese fare, they also have saké on the menu.
Where? 67G, Jalan Telawi 3, Bangsar Baru, 59100 KL.
We know that great wines are best enjoyed with great food – so if you're one of the people who enjoy swirling your reds and matching flavours with your dishes, you'll like what Bread & Wine Gallery has to offer.
Tuck into delectable meals like, Iberico black pork, smoked duck, and grilled saba fish – most of their dishes are served in bite-sized cuts, which makes them great for sharing. Ask to pair your meals with bottles of reds like the soft, supple, and plummy Montest Alpha Merlot 2013, or whites like the bright and citrusy New Zealand Cloudy Bay Sauvignon Blanc 2015.
But if you're just looking to clink glasses and sip fantastic wine, they also have a lounge corner with swanky looking sofas that are suitable for a small group – and Instagram shots. Alternatively, opt to sit on one of the tall stools at the bar, where you can chat with your sommeliers about their extensive wine collection while they carefully pour wines into your glass.
Where? 9-0-5, Jln 3/109F, Danau Business Centre, Danau Desa, Jalan Kelang Lama, KL.
If you're looking to class up your evening, look no further than Shook! Put on your suits and dresses, and take the escalator down to the Indulge floor in snazzy Starhill Gallery in Bukit Bintang – aptly named because you're about to be indulged.
Order a round of drinks at the bar before settling in the lounge area, as Shook's resident band serenades you with soothing jazz music in the background. They offer almost everything from cocktails, champagne, spirits, and draft beer – but what you really want is their wine. With a walk-in cellar that holds over 3,000 bottles of some of the most expensive and rare wines, including the entire Château Mouton Rothschild Artisan Vertical Collection ranging from 1945 to 200, trust that Shook knows their pours.
Where? Feast Village, Starhill Gallery, 181 Jalan Bukit Bintang, 55100 Kuala Lumpur.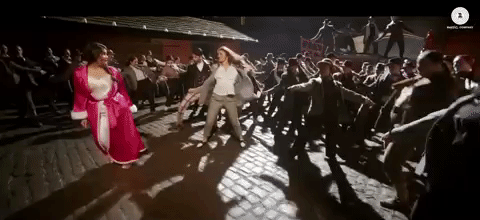 Sometimes, casual drinks just aren't enough. Sometimes, you need a little music to really let loose. Situated along Jalan Munshi Abdullah, Mumbai Se is a club that brings you Bollywood music and dance to Kuala Lumpur. Head down their bar and order drinks like Glenfiddich whiskey, Absolut vodka, and Carlsberg and Corona beer, as you bob and dance along to their club music that ranges from Bollywood, to fold and semi-classical beats.
What's more? All of these cool spots accept FavePay so you can get up to 20% cashback when you pay using the Fave app! That means you won't have to try to take out your wallet while juggling your drinks because we both know your phone's already in your hand.
So clink your glasses, yell out 'cheers!', and bottoms up!