International Women's Day falls on the 8th of March and is a globally celebrated day memorialising the social, cultural, economic, and political achievements of women. We've come a looooooong way, and there's no reason not to celebrate!
When we think of inspiring and influential people, many may come to mind, but for International Women's Day, we'd like to specially celebrate achievements made by remarkable women! Many world leaders, inventors, scientists, and artists of the world were women who broke the glass ceiling. "What's the glass ceiling?", you may ask. It's a block preventing the advancement in a profession, especially affecting women.
This won't stop women from excelling, though! Among the gentlewomen who broke through the barrier include Jane Austen, Marie Curie, Florence Nightingale, Malala Yousafzai, Oprah Winfrey, and more! The list just goes on and on!
Say it louder for the people in the back; who runs the world, again?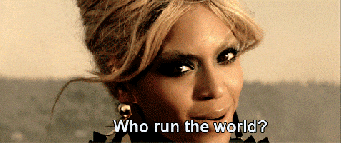 That being said, many everyday champions and female role models are all around you; whether it's your mom, sister, BFF, or GF! Take this honorary day to celebrate Gurl Power with your girlfriends!
      1. Massage
Phew! Carrying all those duties on your shoulders is tiring! Often times, girls hold many roles and responsibilities, as a homemaker, chef, babysitter, and office bee. Reward your gal pals (and yourself) for being everyday ceiling-breakers with a luxurious massage! What better way to de-stress and detox than a pampering massage? Have deft hands work out tense muscles and sore points in your body and let go of worldly woes for a bit – you deserve it!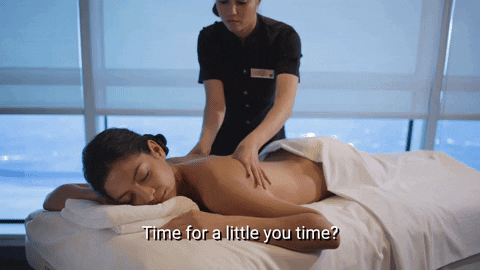 2. Hair Treatment
Schedule a bonding sesh with your girlfriends with a matching perm job or hair treatment! As kids, makeovers were great fun to do with your best friends – who says you can't still enjoy a bit of that as grown women? Give yourself and your head of hair some TLC for shinier new locks. Change up your looks with beautifying treatments for the tresses and walk out of the salon with a newfound confidence boost. Take on the world with your girl gang and a brand new look!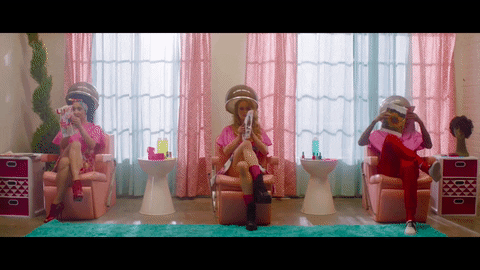 3. Spa Treatment
Picture this: you're lying down and letting your head empty, free of stresses and sorrows – untouchable in the soothing jacuzzi tub of relaxation. You're breathing in the delightfully therapeutic aroma and breathing out your troubles. If you find yourself a bit worn-out and in need of this dreamy pamper sesh, take a well-deserved day off from your everyday hustle. After all, who said being a Super Woman means always putting yourself last? This VIP treatment is for the very important players in your life who need a stress-reliever! Make a day of it and take a fellow Wonder Woman in your life along for a spa treatment to recharge!
      4. Feast
Put the salads away for a day! If you're looking for an excuse to get together with your chicas, has 'food' ever been a bad idea? A day at a cute cafe or an Instagram-worthy restaurant sounds perfect for a Gal's Day Out! Celebrate your achievements and feats of your loved ones with a fanciful feast! Tuck into a delightful feast to commemorate all that women have achieved since the first Women's Day. Whether your palates prefer a seafood symphony or a carnivore's dream, enjoy warm conversation with your gal pals over a plethora of tempting delicacies!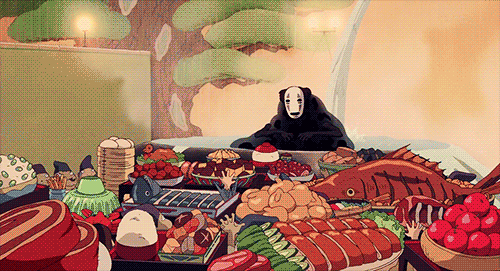 5. Getaway Staycation
Make time for those who matter! Take a trip with the girls and have a laidback staycation to catch up and make memories! If you're looking for ideas about how to best spend a weekend with your sisters from some other misters, how about setting out to a scenic water chalet and enjoying majestic views of the sea? The luxe get-together will surely bring your spirits up and make you appreciate each other even more!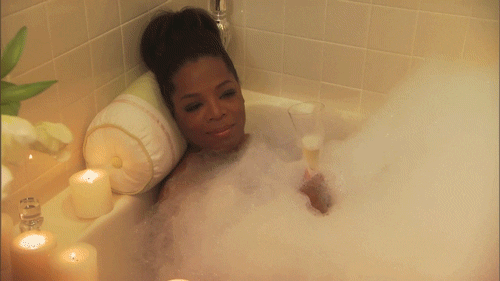 As quoted from IWD2021, "We can all choose to seek out and celebrate women's achievements. Collectively, we can all help create an inclusive world. From challenge comes change, so let's all choose to challenge." Keep hustling and doing your own thing, ladies!
If you'd like to celebrate the phenomenal women in your own life, why not have a look-see of some other luxe deals for some ideas? Be sure to show appreciation for the girls in your life; because where would Harry Potter be without Hermione Granger?
We hope you have a great Girl's Day Out together! Happy International Women's Day to all superwomen out there!